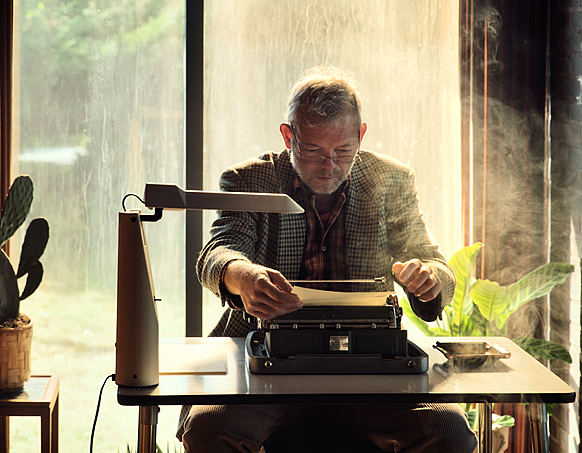 August 8th 2018
Dark Star acquires US rights to Word of God from LevelK

Share this
North-American distributor Dark Star Pictures has acquired US distribution rights to Henrik Ruben Genz' grotesque and affectionate drama Word of God, and plans theatrical release for winter 2018.
Starring the renowned Swedish singer Lisa Nilsson and Danish actor Søren Malling, the curious and alluring film, based on the best-selling Danish book by the same name, portrays a family's life in Suburbia and the madness that lurks behind their curtains. As the dominating father and self-appointed God decides to write his memoirs and considers calling them "Mein Kampf" the family peace is once again disrupted.
'Word of God is a very unique snapshot of an oddball family. Highlighted by spectacular performances, sharp dialogue and brilliant cinematography; the film takes audiences on a rollercoaster through the full spectrum of emotions. It fits perfectly in with the tone of our slate and we are certain that US audiences will connect with the story.' Michael Repsch, President Dark Star Pictures.
Henrik Ruben Genz has directed a number of award-winning films and popular TV-series including "Nikolaj & Julie" (2003), "Better Times" (2004-07), and "The Killing" (2007) produced for the Danish national broadcaster DR. Genz's films (i.e. Terribly Happy, 2007) have won numerous awards including the Crystal Bear in Berlin, Grand Prix Crystal Globe at Karlovy Vary, and was honoured with the Carl Theodor Dreyer Award in 2009.
Signe Leick Jensen and Morten Kaufmann are producing for Toolbox Film, in co-production with Deluca Film and with production funding from the Danish Film Institute. The film is produced in partnership with TV 2 and the West Danish Film Fund. The film was released on September 28th by Scanbox Entertainment.
Published in Variety on May 12th, 2018. Read the exclusive here
Download the Word of God Press Kit here