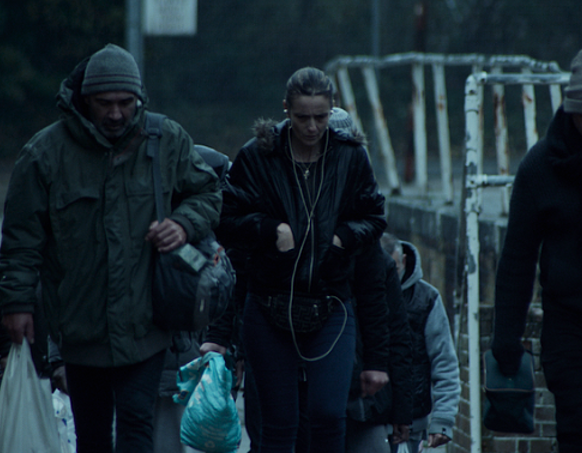 August 24th 2022
Cannes Winner Marco Martins' 'Great Yarmouth' Boarded by LevelK

Share this
Danish international sales and aggregation outfit LevelK has boarded the thought-provoking drama "Great Yarmouth: Provisional Figures" by award-winning Portuguese director Marco Martins, which world premieres in main competition at next month's San Sebastian Film Festival.
Hailed by Variety as "a powerful study of intense grief," Martin's debut feature, "Alice," won the Prix Regards Jeune at Cannes in 2005.
The story unravels three months before Brexit, as hundreds of migrants descend on the UK village of Great Yarmouth seeking work in the region's turkey processing plants. Once there, Tânia greets them with matronly authority, taking charge as innkeeper, accountant, and fixer. As she's forced to deceive them, her conscience grows heavy and she dreams of a brighter, seemingly unattainable, future transforming derelict hotels into modern retreats for elderly tourists.
Tânia's struggle unfolds with dim and hazy shots that add a raw and unnerving aesthetic to the film, mirroring the impossible nature of her plot to escape a ruthless cycle after facing the grim reality she's up against, as a woman who ascended each rung of the ladder by abandoning her moral compass.
"Great Yarmouth" captures the exploitative nature of untethered corporate greed, with vulnerable labor forces being promised better lives only to be met with squalor and abysmal work conditions.
The film is produced by Filipa Reis for Portugal's Uma Pedra no Sapato ("Azul") and co-produced by Kamilla Kristiane Hodøl for the U.K.'s Elation Pictures ("Edmond"), Yohann Cornu for France's Damned Films ("Gabriel And The Mountain") and François D'Artemare for Paris-based Les Films de l'Aprés-Midi ("One Floor Below"). See the full Variety exclusive here.