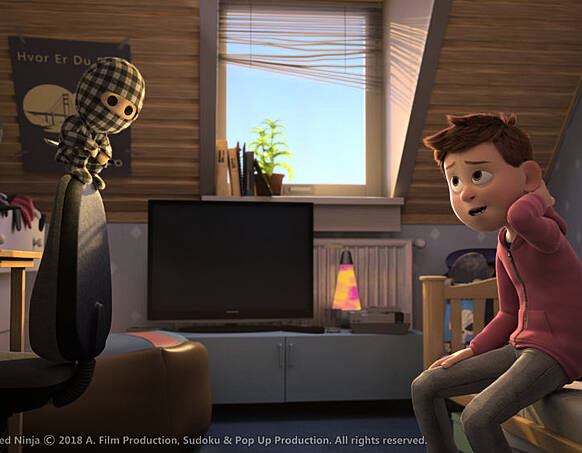 April 2nd 2019
Buyers strike for LevelK's Danish box office hit 'Checkered Ninja'

Share this
LevelK has sold hit Danish animated feature Checkered Ninja to more than 50 territories.
Deals include for France (Koba Films); Benelux (Just4Kids); Portugal (Outsider); Russia (Kinoland); South Korea (Challan); the Middle East (Prime Pictures); Estonia, Latvia and Lithuania (Estin Film); Albania, Bosnia and Herzegovina, Croatia, The Former Yugoslav Republic Of Macedonia, Kosovo and Montenegro (Radar).
Checkered Ninja is based on a book by Danish comedian Anders Matthesen, who also directed the film alongside Thorbjørn Christoffersen (Ronal the Barbarian, Terkel in Trouble).
Nordisk released the film in Denmark on Christmas Day and it has broken local box-office records including the best first-week and best four-day opener for a Danish film, as well as the best-ever opening for any animated feature (including studio films) in Danish cinemas.
Published in ScreenDaily on March 25th. Read the entire exclusive here.