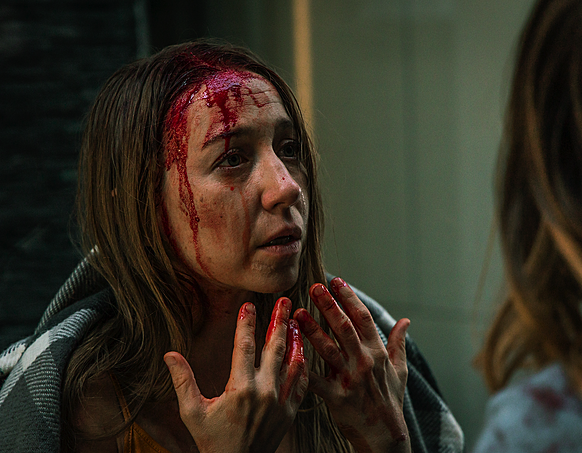 June 10th 2020
'Breeder': Watch Debut Trailer For Nordic Horror From 'Pusher' Writer

Share this
Here's an intriguing and unsettling debut trailer for Breeder, the Danish horror directed by Jens Dahl, whose credits including writing the 1996 crime thriller Pusher, which launched the career of Nicolas Winding Refn.
From a script by Sissel Dalsgaard Thomsen, Breeder tells the story of a renowned health supplement company, run by a ruthless businesswoman, which is selecting and abducting young women as part of an experiment bio-hacking babies' DNA to enable her clients to reverse the ageing process. When Mia goes to investigate, she finds herself trapped, branded and tortured in a grim underground facility.
Cast includes Sara Hjort Ditlevsen, Signe Egholm Olsen, Morten Holst, Anders Heinrichsen. Amalie Lyngbo Quist and Maria Møller Christoffersen produced.
Danish sales outfit LevelK is handling rights on the project and will be continuing sales efforts at the Cannes Virtual Marche. LevelK's Tine Klint is an executive producer on the pic with Peter Hyldahl.
"I am constantly trying to reinvent myself. It's a mindset that helps me feel vital to stay relevant. Some years ago I developed an interest in bio-hacking and life extension. In doing so, I encountered a dilemma: if we live longer, we will also maintain our power and privilege wonder…this dilemma is what sparked the idea for Breeder," said director Dahl on the project.
"We live in a world where hierarchy is the accepted rule. Animals are at the bottom, although we treat some humans in the same way. IN our story, it is the fact that women have the remarkable capacity to create life that is actually used to subjugate them and keep them captive. My goal with Breeder is to expire the them of women's agency in a horror setting," added scribe Dalsgaard Thomsen. See the trailer and read the Deadline exclusive here.