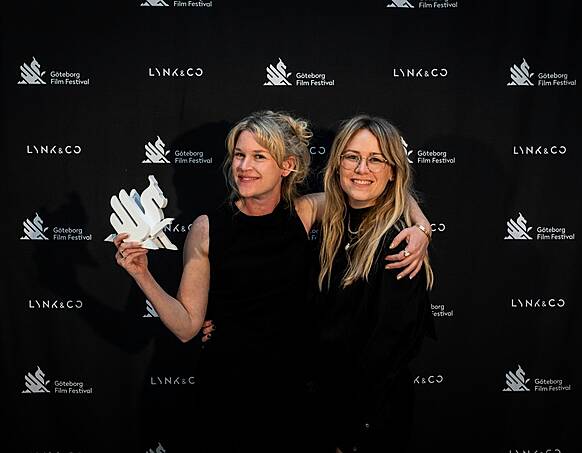 February 7th 2022
As in Heaven wins Dragon Award Best Nordic Film

Share this
As in Heaven, directed by Tea Lindeburg, wins Dragon Award Best Nordic Film.
The award of SEK 400 000 makes it one of the world's largest film prizes. Presenting partner for the competition is Region Västra Götaland and the City of Gothenburg.
Motivation of the jury: 
This powerful and engaging film takes us into a brutal landscape filled with blood, dirt and life changing decisions. It is a character driven film that tells a story about hope, superstition and obedience, where we follow a young woman's transition from being free to feeling the suffocating weight of responsibility. The main character delivers a remarkable performance and we are truly touched by the perspective: Giving birth is a natural part of life, something that has to do with us all – and still we have rarely seen this phenomena depicted with such an insisting and painfully raw quality in a film before. We hope this award encourages the director to continue pursuing her cinematic language, giving us these rarely seen, but important perspectives.
The Dragon Award Best Nordic Film 2022 goes to As in Heaven by Tea Lindeburg.
Members of the jury: Eva Husson, director, France, Milad Alami, director, Sweden, Maria Bäck, director, Sweden and Olena Yershova, producer, Ukraine/Turkey. Read the news here.
Download the As in Heaven Press Kit here