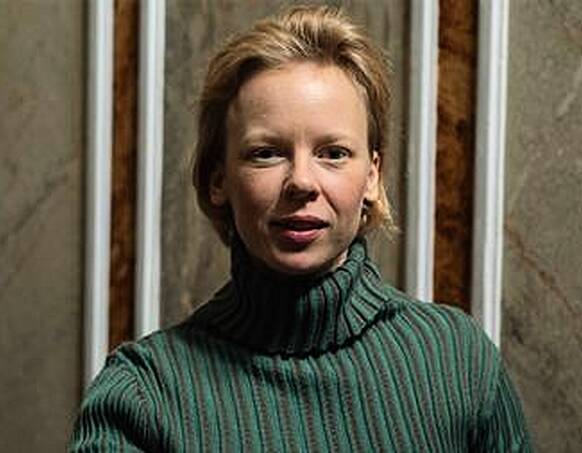 January 16th 2020
Alma Pöysti to play Moomins creator Tove Jansson in biopic 'Tove'

Share this
Alma Pöysti is set to play famed artist, author and Moomins creator Tove Jansson in Zaida Bergroth's Swedish-language biopic Tove which has started shooting in Helsinki. The actress is Swedo-Finnish, like Jansson herself. 
Produced by Helsinki-filmi, whose credits include Tom of Finland, Dogs Don't Wear Pants, Tove is the first feature based on Jansson's life. It will also be Pöysti's first screen role. She has previously playing Jansson on stage at Svenska Teatern in Helsinki.
"I needed to find somebody who would have the right kind of aura, the right kind of 'Tove energy'- a person who could have actually created something as fantastical as the Moomins," said Bergroth of Pöysti: Alma has it all: the intellect, the melancholy, the warmth and the flirting."
The cast also includes Krista Kosonen and Shanti Roney.
Eeva Putro wrote the script, which concentrates on the period 1944 to 1956. Those were the years when, as a young painter, Jansson created the Moomins and embarked on a passionate affair with female theatre director Vivica Bandler.
"People tend to see Tove as an older woman who told fairytales for children," said Andrea Reuter, who produces alongside Aleksi Bardy. "In the film, we see she was a passionate and wild woman who challenged the norms of the society she lived in. She loved both married men and women, she loved to party and she was constantly creative: painting, writing and drawing."
LevelK is handling international sales and Nordisk will distribute in the Nordic region. Read the full exclusive article at Screen Daily. See the teaser here.
Download the Tove Press Kit here