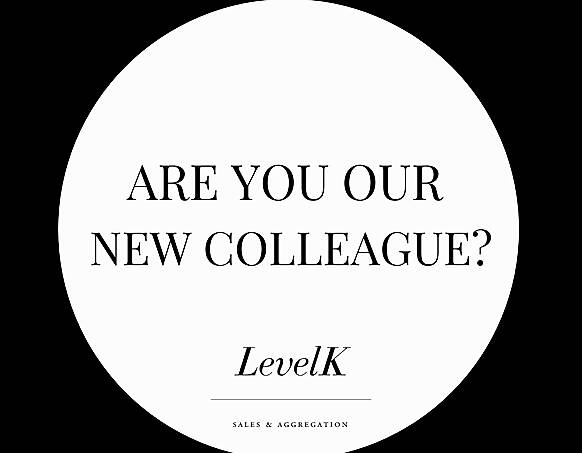 September 14th 2021
LevelK seeking Traffic & Festival Coordinator

Share this
LevelK is seeking a new employee who can be part of our ambitious team and help us coordinate material to and from our customers, which consists of world-wide distributors, international festivals, major streaming platforms and producers. LevelK is seeking an experienced coordinator to join our ambitious team in coordinating materials to and from our clients. We are looking for a pro-active and structured person with material knowledge and delivery in the film business, and a person that loves the combination of systems, people and films.
You will have influence from the beginning with responsibility for the cooperation with customers and encoding houses, where you will service customers and platforms world-wide and collect and deliver materials. You need to be pro-active, have attention for details and be able to multitask.
LevelK is handling international sales and aggregation. We are a hardworking team located at Frederiksberg in Copenhagen, and you will work closely together with the whole team. You will refer to LevelK´s Head of Traffic & Festivals, Niklas Teng.

Areas of responsibility:
Assisting Niklas (Data/Material collection, releases, CRM updates).
Delivery to Distributors, Festivals and Platforms.
Submission handling from clients (Data Aggregation/Meta Data and Artwork)
CRM registration
Festival support (Coordination & screening licenses)
Specific Platform partners servicing (Vimeo, YouTube, Google, Apple etc.)
Qualifications:
Service-minded, high drive and good collaboration skills
Structured, Persistent and detail-oriented
Ability to work independently and with the team
Fluent in English and Danish
Simple graphic skills
Patient, solution-oriented and responsible. It is a plus if you have knowledge of distribution or international platforms.
We offer:
A dynamic, independent and versatile everyday life with an informal tone.
A flexible and modern company where you have the opportunity for both professional and personal development.
Basic salary according to qualifications including bonus, pension and health insurance
Expected start between October and December 2021.
If this sounds like something for you please email your application to Søren Jakobsen (Chairman of the Board) and Tine Klint at [email protected]